Switch between input sources
Connect multiple sets of speakers
Audio splitters come into play when you want to connect multiple audio sources or speakers to one another. A RCA audio switch can be used to connect multiple devices, like a CD-player and a computer, to one amplifier input. A speaker audio switch can be used to switch between multiple sets of speakers connected to one amplifier.
Buy directly from the
manufacturer
sam creative

exclusive distributor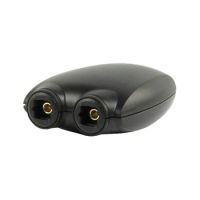 In stock.
Will be shipped immediately.
Delivery time depends on the size of the product and your address. We do our best to deliver your order as soon as possible.